Briefing
We want to help the book industry to transform the printed book through sustainable innovation and we need your help to do it. Be creative, be innovative, think about how to use new technologies and consider the complete ecosystem of books. The following questions are intended to be food for thought:
How do we…
provide communities with access to printed books of all categories, including for information, entertainment, literacy and education?
give more people access to knowledge through the adoption of new business models that make books more available and cheaper and allow people to express their views as authors?
create printed textbooks and learning materials for high-quality education and promote life-long learning by implementing a personalised learning approach that aims to provide customised materials for each student´s strengths, needs, skills, and interests?
achieve the sustainable management and efficient use of natural resources, such as paper, during book production through waste reduction and prevention, e.g. by making use of new applications, such as artificial intelligence or machine learning, for the better forecasting and planning of book sales and production?
achieve the environmentally sound management of all waste throughout the lifecycle of a printed book, e.g. by minimising the amount of unsold books being pulped at the end of a sales life cycle?
integrate sustainability information into the reporting cycle? Could we, for example create greater transparency for consumers about the sustainability of each printed book?
increase world-wide collaboration to implement and give access to sustainable print-on-demand services globally?
better apply elements of a circular business model for printed books and substantially reduce waste generation through recycling and reuse?
transition the publishing industry to a net zero/climate neutral future?
actively promote content that advocates sustainability themes such as equality, sustainability, justice, and safeguarding and strengthening the environment?
use the power of publishing and books to educate, inspire and engage people around sustainability challenges (e.g. by using the content of the books themselves to address inequalities, to amplify the climate emergency, to encourage sustainable lifestyles etc)?
Let's keep in mind that sustainability is more than just environmental activities. The UN has defined 17 Sustainable Development Goals (SDGs) that should guide you. These Goals were adopted by all UN Member States in 2015 and set out a 15-year plan to end poverty, protect the planet and improve the lives and prospects of everyone, everywhere. The Goals are a call to action for all governments, businesses, civil society and individuals, and set out a better future for everyone.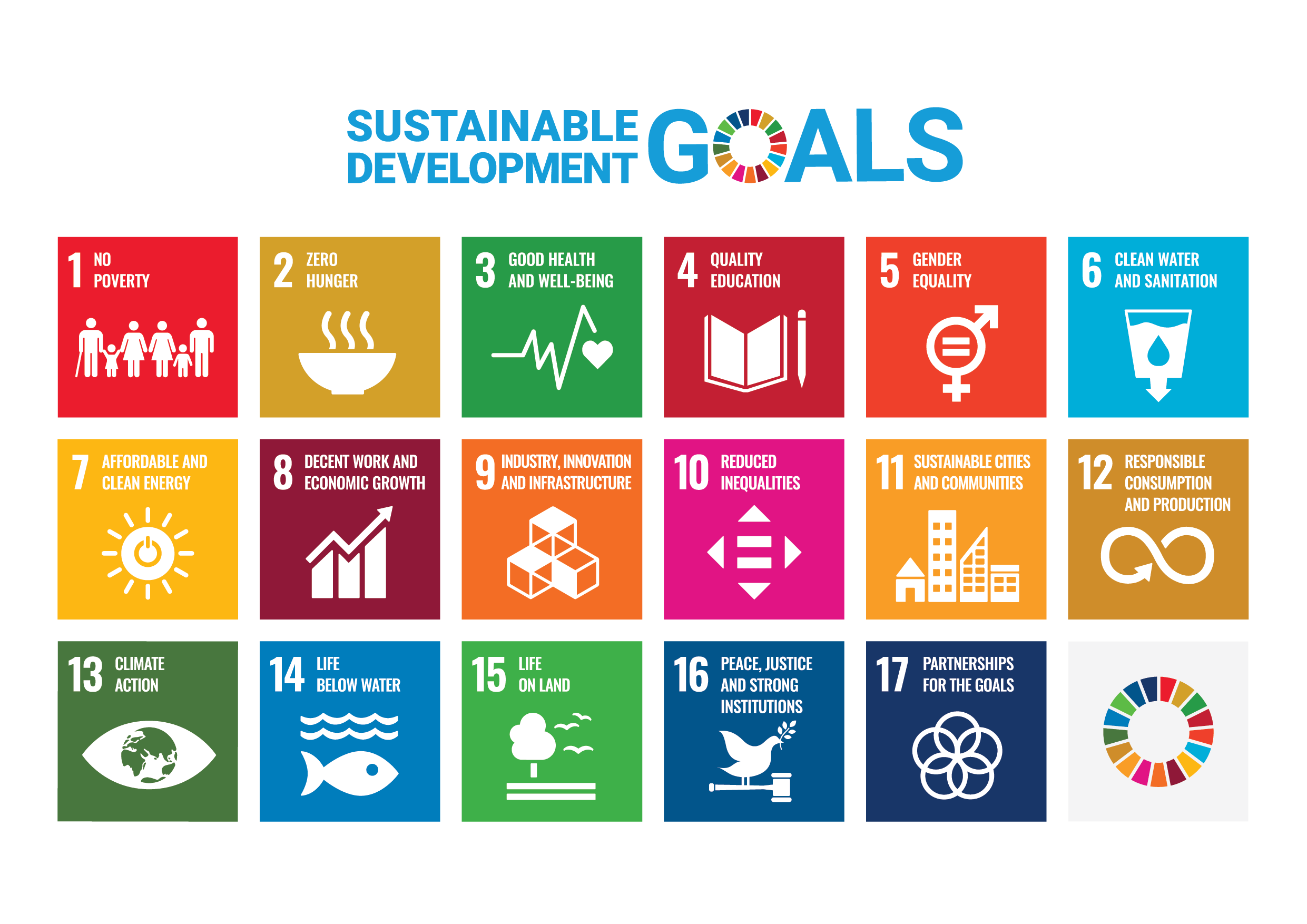 Progression towards these sustainability goals can be advanced in almost any context. Here are just some examples that may help you:
Goal 4 "Quality Education" is about ensuring inclusive and equitable quality education and promoting lifelong learning opportunities for all.
Goal 8 "Decent Work" encourages businesses to think about the people involved in their supply chains, and ensure that they have access to decent jobs, education and training, safe working environments, and higher levels of economic productivity through technology, innovation, and entrepreneurship.
Goal 9 "Industry, Innovation, and Infrastructure" goes right to the heart of this challenge and asks how we can use innovation to upgrade infrastructure, increase resource-use efficiency, and increase access to information and communications technology for all.
Goal 10 "Reduced Inequalities" aims to empower and promote the inclusion of all, irrespective of age, sex, disability, race, ethnicity, origin, religion or economic or other status. Think about the diversity of book titles, the availability to minority groups, and the content of the books themselves that could help break down some of these barriers.
Goal 11 "Sustainable Cities and Communities" includes efforts to protect cultural heritage and can also be thought of in terms of book production. Just think of the community value of local bookshops, libraries and the importance of books for an educated community and cultural diversity.
Goal 17 "Partnerships for the Goals" can possibly initiate or accelerate local or global initiatives for sustainable actions in the book industry. Think about creating new technology to increase collaboration across borders and between different stakeholders to implement industry standards that contribute to a more sustainable business with printed books.
Goal 12 "Responsible Consumption and Production" is obvious, as a circular business can reduce, recycle and reuse resources. However, paper is not the only aspect to consider. Logistics and storage can also be a factor.
Similarly Goal 13 "Climate Action", Goal 14, "Life Below Water", and Goal 15 "Life on Land" all call on business to consider their environmental impact, and the actions that industries can take to develop net zero, planet friendly business.
All sustainability goals leave a lot of room for innovative ideas. Be creative and think future oriented. Let's rethink together one of the most influential objects of our lives.
Evaluation criteria
Please keep the following evaluation criteria in mind when developing your idea. The coaches and the community will evaluate the ideas based on these criteria, which are the main consideration in the shortlisting process:
Practical application: Is the idea practicable and commercially viable to implement?
Innovativeness: Is the idea novel and innovative?
Link to printed book and book publishing business: Does the idea relate to the printed book business?
Sustainability: Which of the 17 Sustainable Development Goals (SDGs) does the idea address?
Timeline
Start of the contest: 13.09.2021
End of the contest extended to: 01.11.2021 23:59:59 CET
Pitch at Future Book Forum & winner announcement: 02.12.2021
About the Canon Future Book Forum
The Future Book Forum, hosted by Canon Europe, is an annual event that brings together book printers, publishers and influencers within the publishing sector to discuss trends, network with peers and create new opportunities for printers and publishers alike.
The forum is chaired by Peter Fisk, global author and speaker, who each year introduces a series of well-known publishers, inspirational brands and visionaries to present their thoughts on the ever-evolving book market and share their insights into the strategies they're adopting to succeed in the industry.
Key topics covered to date have included business models, changing customer needs, the reinvention of content formats, the importance of data in improving consumer journeys and the need for collaboration and automation for the future success of the publishing eco-system.
The event aims to create and grow awareness of the role digital printing technologies play in optimising existing supply chains and in developing and driving new business models.
While previously held at Canon's Customer Experience Centre in Poing, Germany, in 2020, the event moved to an online format because of the COVID-19 pandemic. At this first virtual Future Book Forum, almost 1000 participants from 65 countries tuned into engaging presentations about how the industry can survive, sustain and innovate in a crisis.
Now in its ninth year, Future Book Forum 2021 will once again be held in an online format and will focus on "transforming the printed book through sustainable innovation". Acknowledging that the industry needs to adopt sustainable practices, Canon and a programme of speakers are set to inspire attendees and provide practical guidance on how to make the book printing process more sustainable.
More information on Future Book Forum can be found here.
Disclaimer: The content of this publication has not been approved by the United Nations and does not reflect the views of the United Nations or its officials or Member States